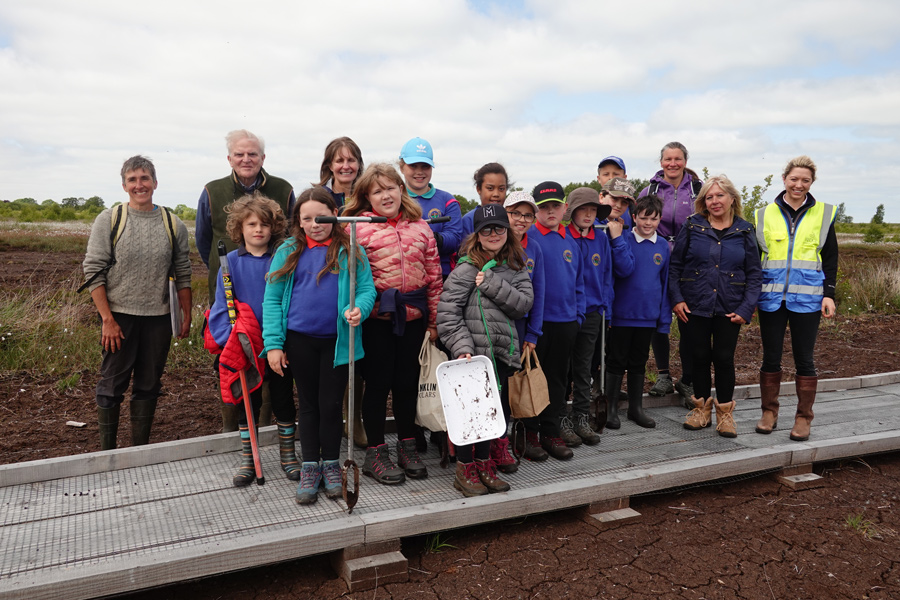 ---
Pupils at Bewcastle Primary Discover the Power of Peatland Restoration in Tackling Climate Change
Home » Pupils at Bewcastle Primary Discover the Power of Peatland Restoration in Tackling Climate Change

Published: 26th June 2023

This Article was Written by: Betsy Glasgow-Vasey - Ridge Carbon Capture
---
Pupils at Bewcastle Primary School are discovering how the restoration of local peatlands in North East Cumbria is helping to tackle climate change and restore habitats for local wildlife.
Last week, Ridge Carbon Capture, a private investor/developer specialising in UK peatland restoration, and Natural England took pupils to Bolton Fell Moss to show them how their Ridge Graham project to restore and maintain 450 hectares of degraded peatland will naturally remove tens of thousands of tonnes of carbon dioxide (CO2) from the atmosphere over its lifetime.
Emma Austin, leading the educational trip for Natural England said, "It was brilliant to teach the children about Bolton Fell Moss. What was recently a black, barren landscape of bare peat, emitting carbon into the atmosphere and contributing to the effects of climate change, is now recovering, and helping us offset national emissions. In the long term, this healthy peatland will also capture new carbon as the bog mosses and cotton grasses grow. It serves as a great example of the benefits and importance of peatland restoration in the UK."
Besides reducing emissions, restoring peatland has wider benefits for the environment, which Malise Graham, the landowner of Ridge Graham, was interested to see.
Joining the visit to Bolton Fell Moss, Mr. Graham said, "I really enjoyed joining the local children learning about the past and the future of peatland. The management of peatland is no longer based on the cutting of peat for fuel, industry and horticulture but is now focused on the vital part it plays in our ecosystem. When peatlands are restored to their natural state, they can improve flood resilience, the quality of our water supply and encourage local wildlife. It is so rewarding to see how the Ridge Graham project is already benefitting the local community.
The first stage of the Ridge Graham project was successfully completed in March 2023, and the second stage is planned to start in September. Ridge Carbon Capture's enhanced monitoring regime will track environmental recovery on the site, creating a real-time picture of nature as it is restored.
Teresa Hall from Ridge Carbon Capture was also helping the children in their scientific experiments, group art work and other activities. She said, "The project is a great way to teach hands-on about sustainability, climate change and the changing role of local peatlands in history.
Year on year pupils will be able to see the improvements and the benefits this project is bringing to the environment and their local community."
Mrs Coulthard, a teacher at Bewcastle Primary School said, "The children have been so interested to learn about peat: particularly what it's made of, how old and deep it is, and the visual, historical timeline to illustrate this was amazing. They learnt how to use an auger to look at the different layers and how much water sphagnum moss holds. As an introduction to climate change, they understood how the carbon is stored in the restored peat reducing the release of greenhouse gases."
The Ridge Graham peatland restoration project is one of the first of its kind in England, breaking new ground for UK peatland restoration and setting the standard for privately financed peatland restoration projects. The project is backed by Natural England and DEFRA, with funding coming from the Nature for Climate Peatland Grant Scheme (NCPGS) to support initial restoration works on the site. It will also generate Peatland Carbon Units under the IUCN UK Peatland Code.
Ends – See below for the summaries, information and contacts
Ridge Graham Peatland Restoration Project – Technical Summary and Benefits
Peatlands are a globally important carbon store, holding around one third of the world's carbon, despite only covering approximately 3% of the land area. When in a natural, pristine condition peatlands continuously sequester carbon dioxide from the atmosphere. These emissions are transferred into partially decomposing organic matter, which when saturated, will hold and accrue carbon dioxide enduringly.
Around the world, peatlands have historically been drained for various reasons, such as agricultural and industrial purposes. This drainage has damaged these precious ecosystems, exposing their key organic matter to the atmosphere and oxidisation, forcing them to release emissions and their stored carbon.
Water quality will be supported owing to sediment removal. Additionally, downstream rivers often benefit from increased fish populations due to the increased cleanliness of the river because of peatland restoration.
The project will also help improve Cumbria's flood resilience as the project is situated in a catchment at the source of the River Irthing, which directly feeds into the Eden outside of Carlisle, the location of previous major flooding events.
Restoring peatland boosts biodiversity. The creation of small pools behind peat dams lead to the provision of excellent habitat for invertebrate communities. Boosting invertebrate populations often results in growth further up the food chain, providing a good example of bottom-up biodiversity restoration.
Ridge Graham will play an important role in supporting the UK Government, DEFRA, and Natural England's target to start restoration across 35,000 hectares of damaged peatland in England by 2025, as part of the England Peat Action Plan.
Ridge Graham has the potential to abate tens of thousands of tCO2 over 100 years, until 2123.
About Ridge Carbon Capture
Ridge Carbon Capture (RCC) is an Oxfordshire-based Nature-based Solutions (NbS) developer with an established and successful history of working with landowners and local communities to research, develop, finance, construct and maintain NbS projects across the UK.
Since 2003, our team at Ridge has combined a proven track record of developing high quality UK renewable energy projects with working alongside local delivery partners and communities to create enduring and sustainable local benefits. The construction and operation of our UK renewable projects developed our expertise in peatland restoration, with our current portfolio of peatland restoration projects totalling approximately 90,000 acres across England and Scotland.
Our projects generate UK-verified carbon offsets under the regulations of the IUCN UK Peatland Code. We work to ensure our projects deliver the highest standards of climate repair.
We work with landowners and delivery partners to design restoration projects that complement wider estate and landscape management requirements, with sensitive development being at the heart of our work.
Contacts
Name: Betsy Glasgow-Vasey (Development Lead)
Email: mailto:restoration@ridgecarboncapture.com
Phone: 01608 819 253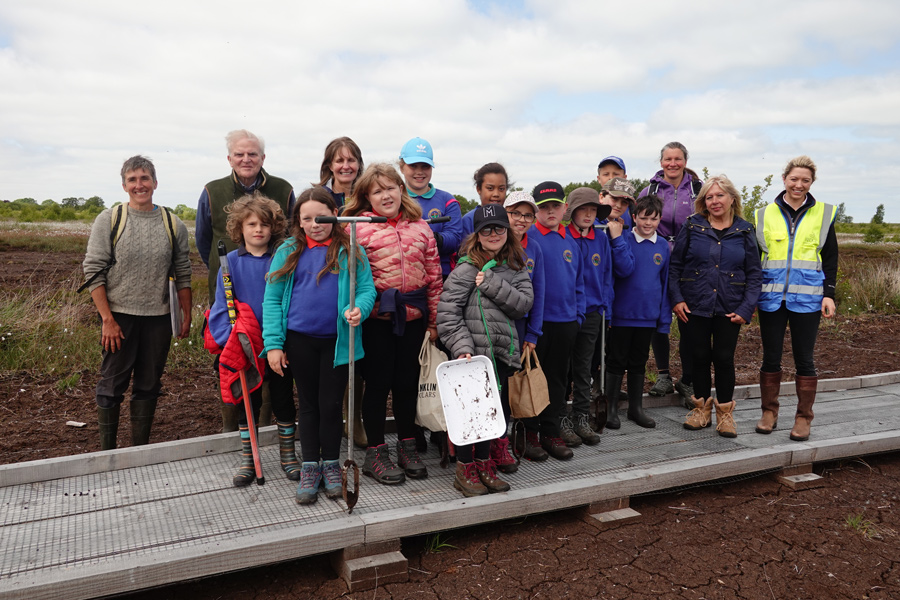 ---
---
More Ridge Carbon Capture Articles...
---
More Ridge Carbon Capture Articles...